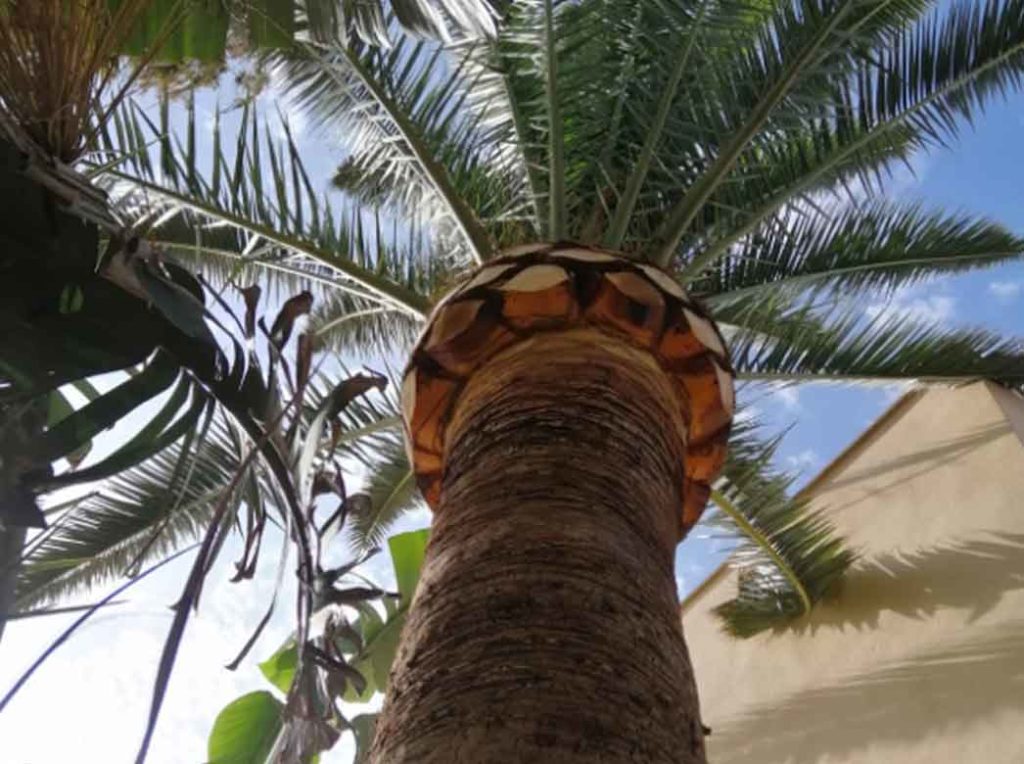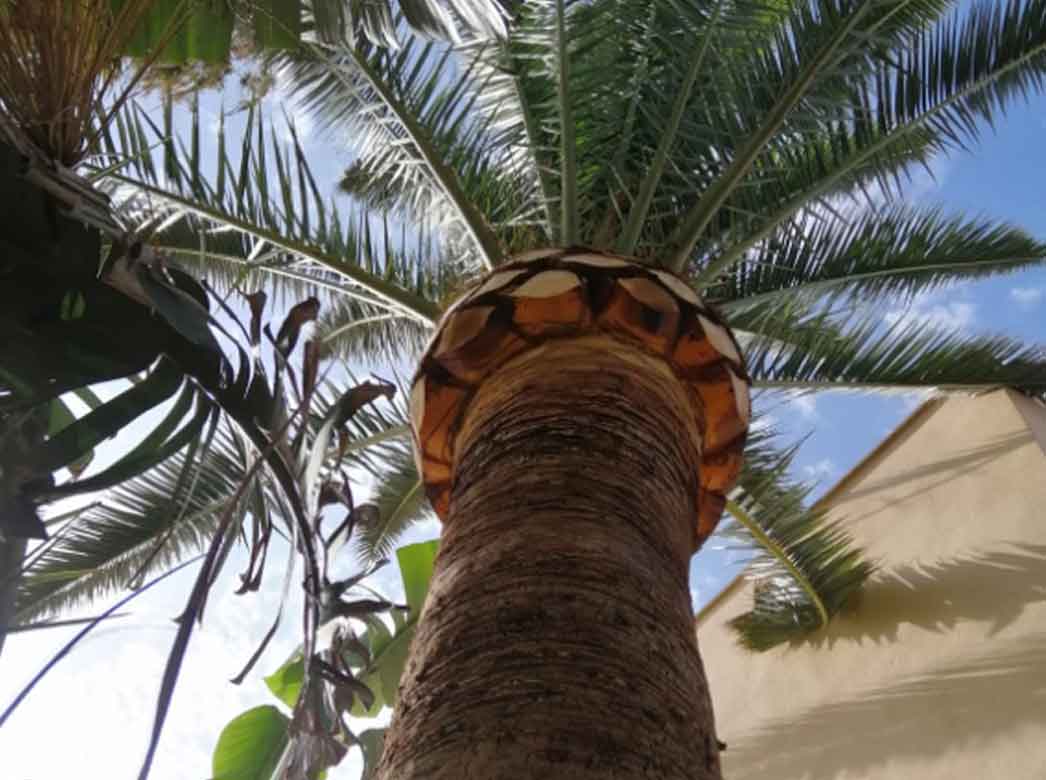 Felling Mallorca, pruning of hedges, pruning of palm trees (Pruning of height in Mallorca)
Welcome to Alberto Perelló Jardins i Serveis. We are a company specialised in high altitude pruning in Mallorca. We offer professional gardening services: tree felling and pruning, palm tree pruning, hedge pruning and removal of plant waste all over the island. We are a team of professional gardeners who have the regulatory documentation and the corresponding permits to carry out our work and offer a service of the highest quality.
Height pruning in Mallorca and/or pruning of palm trees, hedges or other shrubs
We have been serving companies and private homeowners in the Balearic Islands for more than a decade. We have extensive experience in the professional pruning of pine trees and tree felling (high pruning or height pruning), as well as in cleaning and clipping of palm trees or hedges… We are prepared and equipped (with the most environmentally friendly technologies) to offer our professional services to homes or residential properties and companies.
Felling in Mallorca: Felling, cutting pine or other trees…
Whether you need to prune your trees to remove dry branches or cut down a dead tree, prune a dangerous pine (or other tree) for safety reasons, Alberto Perelló Jardins i Serveis has the professional gardeners, the specialised technical equipment and the necessary expertise to efficiently take care of the job.
Integral Gardening Company in Mallorca
We offer tree and shrub felling and clipping services, but we also carry out garden cleaning and maintenance throughout the island of Mallorca. We lay artificial and natural grass; we design gardens and we take care of bringing them to life so that you and your family can enjoy your green areas.
Our felling and pruning services in Mallorca include, among others:
– Hedge trimming, trimming and clearing of palm trees or other shrubs….
– Cleaning and removal of branches and leaves from palm trees, hedges and other shrubs…
– Cleaning and maintenance of gardens…
– Removal of waste or debris…
In short, call us to prune, fell or cut pine or other trees, to trim and clean palm trees, hedges and/or other shrubs; to remove stumps, roots and other plant debris from your garden or yard… Call us today to schedule a FREE consultation. We will be happy to help you.
Professional Gardeners: Felling and pruning quote in Mallorca (free)
We are a family business with Balearic origins. We consider safety and respect for customer's property as our top priority and customer satisfaction is our goal. Call and ask for a quote now! We offer all types of hedge, pine, tree and palm tree felling and pruning services in Mallorca.
Gardening company in Mallorca with stable deadlines and budgets.
From there, we plan everything your garden may need and present you with a work plan which, depending on your needs, may include (among others): pruning of palm trees or hedges, revision and/or maintenance of irrigation systems, recovery or implantation of new grass (natural or artificial), we propose the purchase of new specimens to reforest, if necessary… as well as the recovery and maintenance of swimming pool, cleaning and disinfection of any instance or, the control and eradication of pests and vectors (such as the red palm weevil or the pine processionary caterpillar), etc.
Contact us; we will present you with the most competitive gardening quote on the market