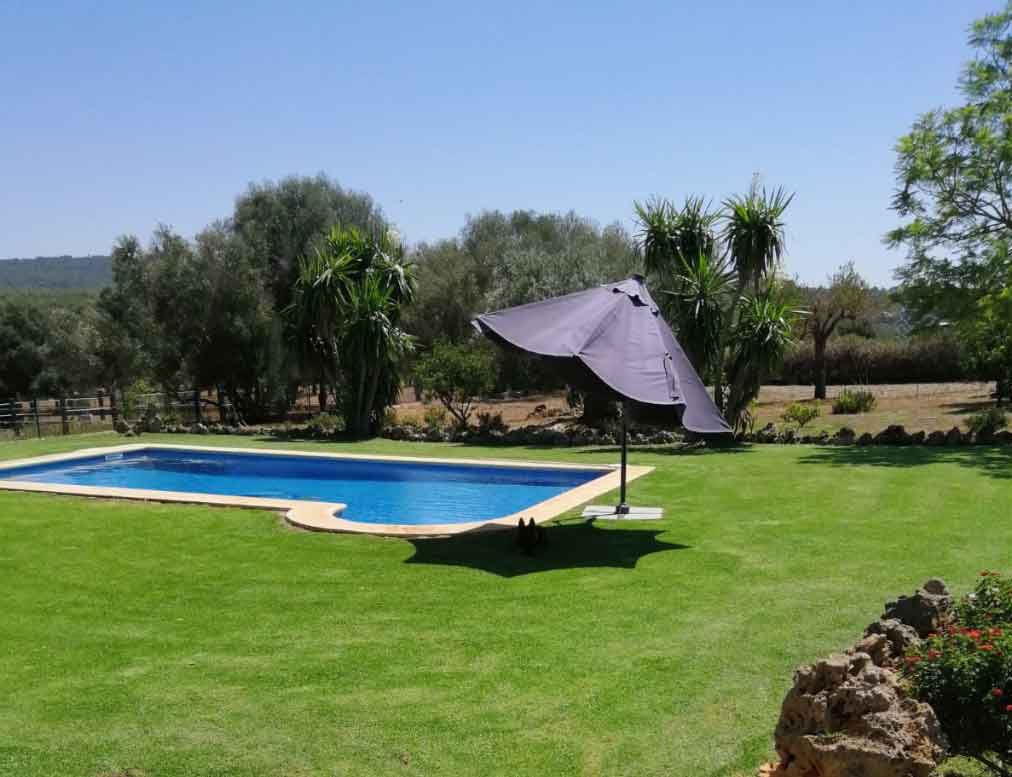 Garden Maintenance and Landscaping in Mallorca
Do you have a property in Mallorca with a patio and/or garden area? Why settle for a neglected and abandoned plot of land when you can have a beautiful garden that expresses your personal tastes to visitors to your home?
Recovery and garden maintenance in Mallorca
At Alberto Perelló Jardines Mallorca we take care of giving your garden a personalised look. Our team of professional gardeners has been providing a unique and personalised garden maintenance service (quality and competitive prices) for more than 10 years to all our residential clients on the island of Mallorca.
Professional gardeners: garden maintenance services in Mallorca
Our comprehensive gardening services company works with you to implement the most appropriate solutions for your lawn no matter how large your garden is or how complex your project may be. Each member of our team of gardeners in Mallorca has extensive experience in the sector. Our gardeners are equipped with the latest resources that enable us to provide efficient, effective and affordable garden design and maintenance services to ensure that your lawn and garden are attractive and comfortable.
Landscaping: garden design and maintenance in Mallorca
How do we work? Very simple: your next project with Alberto Perelló Jardines Mallorca starts with a free consultation with our expert gardeners who will carry out a thorough inspection of your garden to determine the most suitable solution for your specific needs. This first inspection will provide us with all the elements necessary to restore functionality and aesthetics to the natural environment of your garden.
Gardening company in Mallorca with stable deadlines and budgets.
From there, we plan everything your garden may need and present you with a work plan which, depending on your needs, may include (among others): pruning of palm trees or hedges, revision and/or maintenance of irrigation systems, recovery or implantation of new grass (natural or artificial), we propose the purchase of new specimens to reforest, if necessary… as well as the recovery and maintenance of swimming pool, cleaning and disinfection of any instance or, the control and eradication of pests and vectors (such as the red palm weevil or the pine processionary caterpillar), etc.
Contact us; we will present you with the most competitive gardening quote on the market.